28.10.05
It's behind you! Would you marry a man this reckless?
And so, six weeks after the
the
stag
weekend
, comes the wedding.
Chig is off to Edinburgh today for the wedding of the year tomorrow. (It's the only wedding I'm attending this year, so it's the wedding of the year as far as I'm concerned.) I'm being an usher at the nuptials of my old friend Bristolcream (above) and his lovely fiancée, who doesn't yet have an amusing nom-de-plume from me. It's my first time as an usher and I'm really looking forward to it. (I still haven't been anyone's best man, and I can't imagine that happening now.)
I'm also looking forward to seeing Edinburgh again after several years. This is the first time, despite about seven visits to the Scottish capital, that I've been at a 'normal' time of year. I've never been when it hasn't been either Edinburgh Festival time or Hogmanay. I'm expecting it to seem a bit quiet. I'll be staying in
Leith
for the next two nights.
I wonder...I wonder...
·
link
26.10.05
Glorify terrorism! Incite religious hatred!
Celebrate Bonfire Night!
I do hope we're all making plans to celebrate the 400th anniversary of the Gunpowder Plot next weekend. With 5th November falling on a Saturday this time, there's really no excuse not to, and it may well be the last chance we have without breaking the law. If Blair's idiotic legislation on inciting religious hatred and praising terrorism makes it onto the statute books, we may never be able to celebrate the capture of Guido Fawkes and his Catholic gang again, although it's open to debate whether we're celebrating what they tried to do, or the fact that they were caught. I've never quite worked that one out. As a Catholic who believes in parliamentary democracy, you can appreciate my dilemma.
It may sound far-fetched to think that either of these pernicious pieces of forthcoming legislation could stop such a longstanding British tradition, and of course the law-makers will tell us that it's not the intention, but, if this rubbish gets passed, come next year, some council, somewhere, will decide they can't run the risk of being prosecuted, and will refuse to organise or licence any displays. Then the paranoia will spread like wild, er, 'fire' and displays across the country will vanish. More people will then have unsafe illegal bonfire parties, more people will be injured, and eventually more people will be killed on bonfire night than terrorists have ever managed to kill in this country.
Fight back now! Write to your MP.
We'll be off to the display at the Warwickshire County cricket ground in Edgbaston. I presume they're not so bothered about scorch marks on the pitch, now that the season has ended.
·
link
23.10.05
Turkey, we love you!
20:10 The answer to yesterday's question was that only the BBC and French television have decided NOT to show the Congratulations show - tonight's live show from Copenhagen, which I am having to watch right now in a very small screen indeed on
Turkish TV's website
. Thank you TRT for streaming it.
It feels like most people I know are there in the Forum in Copenhagen, so this is a bit of a lonely experience. It'll be even more frustrating later when we can't even vote for the favourite Eurovision song of all time (from the shortlist of 14). Of course it will be Waterloo, but I'd like Ein Bisschen Frieden and Poupee de Cire to do well. For the first time tonight, we would have been able to vote for a UK song (Congratulations or Save Your Kisses For Me), but, thanks to the BBC, we can't. To think I pay my licence. Cheers, BBC. Was BBC Three really too busy with Robbie Williams and yet another repeat of Little Britain for us to see this show live? I've known for five months that this wouldn't be on, and I'm still fuming.
[Takes deep breath and settles in front of the PC.]
·
link
22.10.05
Friday Quiz (rhetorical*)
What will the residents of the following countries...
Andorra, Austria, Belgium, Bosnia-Herzegovina, Croatia, Cyprus, Denmark, Finland, FYR Macedonia, Germany, Greece, Iceland, Ireland, Israel, Latvia, Lithuania, Malta, Monaco, The Netherlands, Norway, Poland, Portugal, Romania, Russia, Serbia & Montenegro, Slovenia, Spain, Sweden, Switzerland, Turkey and Ukraine
...be able to do this weekend, and residents of the following countries...
Australia, Armenia and Estonia
...be able to do later, while those of us in the UK and France won't be able to do at all? (It's nothing to do with Trafalgar Day, despite the singling out of those two countries.)
Clue:
Chig is f*cking furious about it.
Answer tomorrow, if I haven't exploded with anger by then.
*Because I forgot - you can't leave a comment anyway. The provider that I was using for the comments boxes has gone out of business. Really must sort out an alternative.
Saturday update: It's done - comments are back! Did it all on my own too. You don't know how pleased I am with myself.
·
link
10.10.05
We've been entertained
Chig has been out to see Robbie Williams live in concert. It was brilliant. But Robbie wasn't actually there: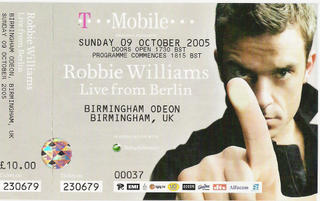 ·
link
8.10.05
Help!
Two problems have suddenly inflicted themselves on my PC. Are they connected?
Firstly, LimeWire won't go away. I close it down, make sure it's gone by clicking on Exit at the bottom, and then, a minute or two later, there it is popping up again! This is happening regardless of whether or not I'm online. I have definitely unticked the 'Connect on startup' box in Tools/Options/Connections, so why is this happening?
Please make it go away! It's driving me
round the frigging bend.
Secondly, when I ran my Ad-Aware scan last night, it revealed that there is a worm on my PC. (This has only arrived in the last 6 days, since the last scan.) It's called WIN32.P2P-WORM.ALCAN.A.
What exactly is it doing? How dangerous is it? Why doesn't the Ad-Aware cleansing get rid of it? More importantly, how can I get rid of it?
I've found various references to this worm on the internet, but if anyone can help me deal with either of these problems in plain English, non-techno geek speak, I would be immensely grateful.
Oh yeah, there's also a mysterious programme called 'xz' which Microsoft is advising me on startup that it is refusing to open on safety grounds. Presumably, this is some destructive program connected with the worm? Is this also connected to the LimeWire problem?
Since I started writing this, LimeWire has opened up six or seven times. I'm walking away from the PC now, before I do something I regret, but any help will be gratefully received. There is even the possibility of a reward. Name your price.
Yours, in despair,
Chig
·
link
Another brick in the wall window
Sven Goran Eriksson's house has been attacked by vandals
, it is reported today. Someone has apparently thrown a brick through one of his windows.
Police have said that they don't suspect any of the England players, as the aim was on target.
I thank you.
Let's wait until
tomorrow afternoon's result
before we decide just how funny that joke really is, shall we?
·
link
7.10.05
Today's most ridiculous 'news' photo
5.10.05
And it's goodnight from him
Better to regret the things you've done than the things you haven't.
I'm so glad, with the sad news of
Ronnie Barker's death
, announced today, that he was persuaded out of retirement after all these years to front 'The Two Ronnies Sketchbook' earlier this year. It's almost as if he knew he didn't have long left, isn't it? Those Friday night programmes in the Spring made me laugh all over again at sketches I hadn't seen for 30 years, along with some oft-repeated classics and some I didn't remember at all. It was great to hear the bits of new material that they added to the show as well. Their comic touch was still very much there.
I have fond memories of Saturday night TV as a child; Doctor Who, The Generation Game, Seaside Special (if we were unlucky), The Two Ronnies, Parkinson and Match Of The Day when I was allowed to stay up. If it weren't for the football, I might never have seen The Two Ronnies first time around. I was aware, even when I was under ten, that some of it was a bit rude. Even worse, when I understood the jokes and tried not to laugh too much in front of my parents! Happy days indeed, and I wonder whether any one person has made as many people in this country laugh via the TV as Ronnie Barker did, if you add in Porridge and Open All Hours. He was an amazing character actor, a comic with brilliant timing and, judging by the tributes on TV and radio today (from ordinary people on Radio 2 for example), a very caring and likeable man.
We'll leave the final tribute to the man himself:
"I would like to be remembered as one of the funniest men that people have seen on television."
Job done, I think.
·
link
Things about the Tory leadership contest that Chig finds scary:
1.
David Cameron
is younger than me (by five months).
Er, that's about it. Obviously the rest of the inter-pensioner squabbling, and the idea that one leader can unite what is really
several
different
parties
, is all as amusing as ever.
·
link

Eurovision 2011
Düsseldorf, Germany
10th, 12th, 14th May



Eurovision 2008

Semi-Final 1 – Tue 20 May

01 Montenegro - Zauvijek volim te – Stefan Filipović
02 Israel – The Fire In Your Eyes (Ke'ilo Kan) – Bo'az Ma'uda
03 Estonia – Leto Svet – Kreisiraadio
04 Moldova – A Century Of Love – Geta Burlacu
05 San Marino - Complice - Miodio
06 Belgium - O Julissi - Ishtar
07 Azerbaijan – Day After Day – Elnur Hüseynov & Samir Javadzadeh
08 Slovenia – Vrag Naj Vzame – Rebeka Dremelj
09 Norway – Hold On, Be Strong – Maria Haukaas Storeng
10 Poland – For Life – Isis Gee
11 Ireland – Irelande, Douze Pointe – Dustin The Turkey
12 Andorra – Casanova – Gisela
13 Bosnia-Herzegovina – Pokušaj – Laka
14 Armenia – Qele Qele – Sirusho
15 Netherlands – Your Heart Belongs To Me – Hind
16 Finland - Missä miehet ratsastaa – Teräsbetoni
17 Romania – Pe-o Margine de Lume – Nico & Vlad Mirita
18 Russia - Dima Bilan - Believe
19 Greece – Secret Combination – Kalomira

Semi-Final 2 – Thu 22 May

01 Iceland – This Is My Life – Eurobandið
02 Sweden - Hero - Charlotte Perrelli
03 Turkey – Deli – Mor ve Ötesi
04 Ukraine – Shady Lady – Ani Lorak
05 Lithuania – Nomads In The Night – Jeronimas Milius
06 Albania – Zemrën e lamë peng – Olta Boka
07 Switzerland – Era Stupendo – Paolo Meneguzzi
08 Czech Republic – Have Some Fun – Tereza Kerndlová
09 Belarus – Hasta La Vista – Ruslan Alekhno
10 Latvia – Wolves Of The Sea – Pirates Of The Sea
11 Croatia – Romanca – Kraljevi Ulice & 75 Cents
12 Bulgaria – DJ, Take Me Away – Deep Zone & Balthazar
13 Denmark – All Night Long – Simon Mathew
14 Georgia – Peace Will Come – Diana Gurtskaya
15 Hungary – Candlelight – Csézy
16 Malta – Vodka - Morena
17 Cyprus – Femme Fatale – Evdokia Kadi
18 FYR Macedonia – Let Me Love You – Tamara, Vrčak & Adrian
19 Portugal - Senhora do Mar (Negras Águas) - Vânia Fernandes

Final – Sat 24 May

02 United Kingdom – Even If – Andy Abraham
04 Germany – Disappear – No Angels
19 France – Divine – Sébastien Tellier
22 Spain - Baila el Chiki Chiki - Rodolfo Chikilicuatre
23 Serbia - Oro - Jelena Tomašević ft. Bora Dugić
Chig's Gigs & stuff 2007-2008

Coming Up:
11/12 Steel City Tour: ABC, Heaven 17, The Human League - Wolves Civic

Gone Down:
21/01 Sing Live! - B'ham Symphony Hall
05/02 Mika - Berkeley Square, London
13/02 Shayne Ward - Nott'm Arena
21/02 X Factor - Nott'm Arena
04/05 Scooch-Nightingale, B'ham
12/05 Hosting Eurovision night @ The Nightingale
17/05 Jason Donovan-Nott'm Royal Concert Hall
25/05 Pet Shop Boys - Wolves Civic
26/05 Liberty X - Nightingale, B'ham
27/05 Scooch & Björn Again - B'ham Pride
16/06 Muse, The Streets, Dirty Pretty Things, Rodrigo y Gabriela & Zane Lowe - Wembley Stadium
28/06 Brotherhood of Man & Buck's Fizz - Nott'm Royal Concert Hall
14/07 Sing Live! - Summer in the '60s & '70s - Royal Leamington Spa Centre
14/09 Rise - Leek Wootton Village Hall
16/09 Erasure & Onetwo - Wolves Civic
17/09 The Twang & The Priory - B'ham Carling Academy 2 (private gig - Janice Long's Radio2 show)
20/09 Turisas & Abgott - B'ham Carling Academy 2
27/09 McFly - Wolves Civic
10/11 Buck's Fizz & Futureproof (The X Factor), Nightingale, B'ham
17/11 Vengaboys & Andy Williams (The X Factor) - Nightingale, B'ham
01/12 The Human League plays Dare! - Hammersmith Apollo
10/03 Gary Numan Replicas Tour & Daggers - Wolves Wulfrun
15/03 David Gray - Symphony Hall, Brum
18/03 Russell Howard, Alexandra, Brum
20+22+24/05 Eurovision Song Contest, Beograd, Srbija
10/06 Eurobeat-Almost Eurovision, B'ham Hippodrome
12/06 Yazoo - Wolves Civic
14/06-16/06 Bingham Cup, DCU, Dublin
24/06 Westlife & Hope - Nottingham Arena
07/07 Duran Duran & The Duke Spirit - NIA, B'ham
01/08 kd lang - Symphony Hall, B'ham
Who is Chig?
Contact me: chig at cmdh dot freeserve dot co dot uk
My Wish List
Front page
Archive
RSS feed
Chig is Nicki French's official stalker...but she doesn't seem to mind.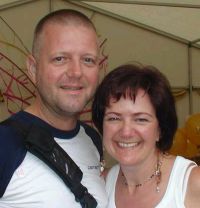 Chig's life can sometimes be a right pain in the balls...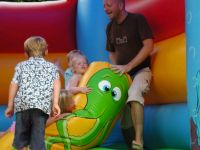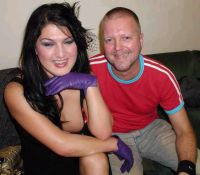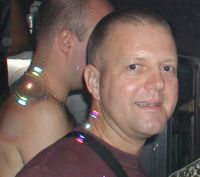 Chig watches...
Dogtown, The Amazing Mrs Pritchard, Robin Hood, The X Factor, Spooks, Extras, Mock The Week, Popworld, Ideal, Deal Or No Deal, Eggheads, Hollyoaks, Never Mind The Full Stops, Doctor Who series 2 repeats on BBC3, The Bill, Match Of The Day, Ant'n'Dec's Saturday Night Takeaway.
Chig has failed at two attempts to watch the whole series of Invasion, so if you have it on DVD...
Chig still fancies Jesse Metcalfe...

...and Brandon Flowers, Roman Sebrle, Jonas Armstrong, Matthew Fox, Stefan Booth, Stuart Manning, Gary Lucy...
49=
49=
48
46=
46=
45
44
43
40=
40=
40=
39
38
37
36
35
33=
33=
31=
31=
30
29
28
27
26
25
24
23
22
21
20
19
18
17
16
15
14
13
12
11
10
9
8
7
6
5
4
3
2
1
Where I live:
Birmingham: It's Not Shit
icBirmingham
BBC Birmingham
The Nightingale
Club DV8
Interests:
Flickr
gaytimes
Popjustice
The Official Charts Co.
Launch (UK charts)
British Hit Singles
Aston Villa FC
GFSN
Eurovision 2006
Eurovision 2005 in Kyiv
Popjustice Eurovision
Friends Reunited
Mr Gay UK
Eurovision 2007:
Official EBU Eurovision
Helsinki 2007 Official
DotEurovision (News)
ESC Today (News)
Eurovision Songs
OGAE Malta
Norway: Melodi Grand Prix
AsianMissionToEurovision(Blog)
Eurovision 2007 acts:
Qualifier:
Albania: Aida & Frederik Ndoci
Andorra: Anonymous
Austria: Eric Papilaya
Belarus: Dima Koldun
Belgium: The KMGs
Bulgaria: Elitsa Todorova
&
Stoyan Yankulov
Croatia: Dragonfly
ft.
Dado Topić
Czech Republic: Kabát
Cyprus: Evridiki
Denmark: DQ
Estonia: Gerli Padar
Georgia: Sopho Khalvashi
Hungary: Magdi Rúzsa
Iceland: Eiríkur Hauksson
Israel: Teapacks
Latvia: bonaparti.lv
FYR Macedonia: Karolina Gočeva
Malta: Olivia Lewis
Moldova: Natalia Barbu
Montenegro: Stevan Faddy
Netherlands: Edsilia Rombley
Norway: Guri Schanke
Poland: The Jet Set
Portugal: Sabrina
Serbia: Marija Šerifović
Slovenia: Alenka Gotar
Switzerland: DJ Bobo
Turkey: Kenan Doğulu
Final:
Armenia: Hayko
Bosnia-Herzegovina: Marija Šestić
Finland: Hanna Pakarinen
France: Les Fatals Picards
Germany: Roger Cicero
Greece: Sarbel
Ireland: Dervish
Lithuania: 4Fun
Romania: Todomondo
Russia: Serebro
Spain: NASH
Sweden: The Ark
Ukraine: Verka Serduchka
UK MYMU entrants
Big Brovaz
Brian Harvey
Cyndi
Hawkins
&
Brown
Liz McClarnon
Scooch
(!)
Artists:
Prata Vetra (Brainstorm)
Marc Almond
Pet Shop Boys
Scissor Sisters
Family history:
Chig is directly descended from the following families. If you have one of these surnames, we're possibly related, so feel free to get in touch: Crowe, Harborne/Harbourne, Higgins, Hutchins, O'Sullivan/Sullivan, Talliss/Tallis.
Above: My Gran with her Gran. Snitterfield, Warwickshire, c.1930.

Shameless exhibitionism:
Chig's January 1999 Gay Times article, behind the scenes filming 'Queer As Folk'
People we know:
After The Boyf
B-Boy Blues
Bitful
Daren & Justin
David Belbin
Glenn Ball
I'm Hip To You
Loobynet
Melodimen
Over Your Head
Poplicious
Quarter Hours
Reluctant Nomad
Schlagerboys
Simon & The City
Thoughts From Fish Island
Troubled Diva
Other people we like:
AceDiscoVery
Come Into My World
Club Contact
Following Adam
Diamond Geezer
My Ace Life
Naked Blog
TheSnowInTheSummerOrSo-So
Welshcake
Zbornak
Archives:
February 2009
January 2009
December 2008
November 2008
October 2008
September 2008
August 2008
July 2008
June 2008
May 2008
April 2008
March 2008
February 2008
January 2008
December 2007
November 2007
October 2007
September 2007
August 2007
July 2007
June 2007
May 2007
April 2007
March 2007
February 2007
January 2007
December 2006
November 2006
October 2006
September 2006
August 2006
July 2006
June 2006
May 2006
April 2006
March 2006
February 2006
January 2006
December 2005
November 2005
October 2005
September 2005
August 2005
July 2005
June 2005
May 2005
April 2005
March 2005
February 2005
January 2005
December 2004
November 2004
October 2004
September 2004
August 2004
July 2004
June 2004
May 2004
April 2004
March 2004
February 2004
December 2003
September 2003
August 2003
July 2003
June 2003
May 2003
April 2003
March 2003
February 2003
January 2003
December 2002
November 2002
October 2002
September 2002
August 2002
July 2002
June 2002
May 2002
April 2002
March 2002
February 2002
January 2002
November 2001