30.10.04
Chig does Cardiff
WARNING: Blatant self-publicity moment coming up.
Stuck for something to read this weekend? Chig can heartily recommend the new issue of
gaytimes
(below). The fact that Chig has written
and
photographed the three page report on
Cardiff Mardi Gras
is, of course, entirely coincidental. Here are two of the pictures which
didn't
get in. Can't think why...
(L-R) The voice of an angel meets the spawn of the devil, November's cover and the lovely Andy Harvey, Cheltenham's Mr Gay UK contender, succeeds in making himself look even more attractive by standing next to Chig.
·
link
29.10.04
Pop Bollox (3)
More nonsense this week from the
Yahoo! Launch chart commentary
. It's about Travis and their new entry at number 20 with 'Walking In The Sun'. James says;
"A measure of just how far they had declined came in April when their long awaited new single 'Love Will Come Through' made a miserable Number 28, their smallest hit single since they were relative unknowns back in 1997."
Their smallest hit? Really? I don't think so. You only have to look back to the single before that to see Travis's lowest charting single. 'The Beautiful Occupation' made a measly number 48 last December; their only single since they started having hits to miss the top 40. (Releasing a single in Christmas week which alluded to the war in Iraq was never going to be good for airplay or sales.) When I went to school, number 48 was a lower chart position than 28.
·
link
Just Lose It
That's the election, Mr. Bush. Who would have thought it? Eminem releases a special
video track, 'Mosh'
, just ahead of the Presidential election. Forget the rather lightweight, Michael Jackson-baiting single out next week (Just Lose It), this is dark and brooding Eminem back on biting form. 'Mosh' starts off with a plane crashing into a building while 'Bush' is in front of a classroom full of children. Haven't we seen that somewhere before? It ends with the simple message 'VOTE on November 2'. What's in between is dark and aggressive, and pretty direct; "Fuck Bush, until they bring the troops home," for instance. Never in a million years would I have expected Eminem to issue an anti-Bush tirade like this. My opinion of Eminem has shot up. Could this be the secret weapon that Kerry needs to deliver the youth vote? God, I hope so. And so do seven out of every eight people in Europe, according to the polls. Fingers crossed for Tuesday. Let's hope America doesn't sleepwalk us all into another nightmare 4 years of cowboy control, but votes in Kerry and starts to be respected in the world again. Simplistic? Of course, but the alternative is too horrendous to contemplate.
Source of hope:
Republicans For Kerry
. Yes, you did read that right.
·
link
27.10.04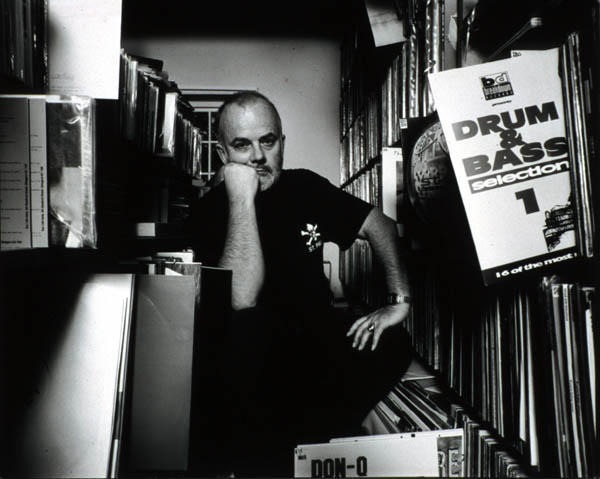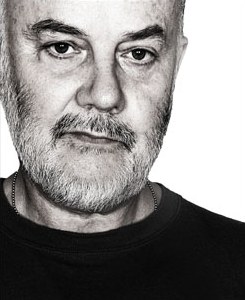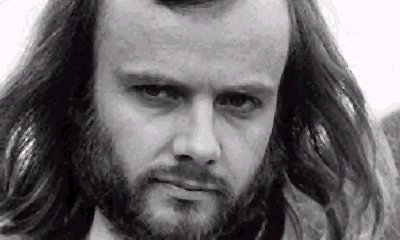 John Peel 1939 - 2004.
Will be sadly missed around these parts.
·
link
25.10.04
Pop Bollox (2)
Back so soon? 'Fraid so. Listeners to the Radio 1 Top 40 today had to put up with Darius wittering on about Hear'say. He managed two untruths in the space of one breath. First, he declared that 'Pure And Simple' was "the biggest-selling single ever", which I think Elton John might challenge. It's not even the biggest-selling single to emerge from the Popstars/Pop Idol format; that honour belongs to Will Young. What he probably meant was that it's the
fastest-selling
single (in its first week on sale) by
a group
, which is true, but slightly more specific. Hear'say's debut is currently the 65th best-selling single of all time in the UK.
Darius then said that Hear'say "never got further than one album". Oh, really? Could have fooled me. Mind you,
this BBC review
does explain why people have tried to forget.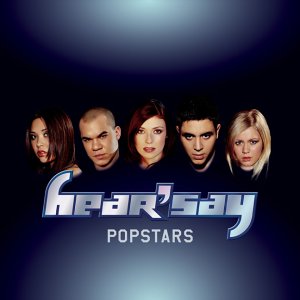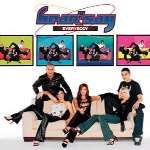 Hear'say's first album...........and an optical illusion.
·
link
Still 8 to go...
With Eric Prydz hanging on for yet another week today (making 5 weeks in total; the most since Blackeyed Peas a year ago), we are faced with an intriguing possibility. It's exactly 8 weeks today that we'll get to find out the Christmas number one. If we get a new number one every week for the next eight weeks, the Christmas chart-topper (or Band Aid III as I think we can safely call it) will also be the 1,000th number one. Wouldn't that be something? I doubt if it'll happen though - we're probably looking at late January or early February before the 1,000th arrives.
In the meantime, some future battles for the top spot:
This week
: Daniel Bedingfield v. The Noise Next Door
November
: The Battle of the Mickey Mouse Club cover versions: Britney's 'My Prerogative' v. Christina & Missy's 'Car Wash'.
19 December
: Band Aid III v. Ronan & Yusuf's 'Father And Son' v. Joss Stone & Mick Jagger. All bets are off.
·
link
24.10.04
Coming Around Again
On tonight's
'X Factor'
,
Simon Cowell
accused
Louis Walsh
of making his acts look dated.
What an absurd idea.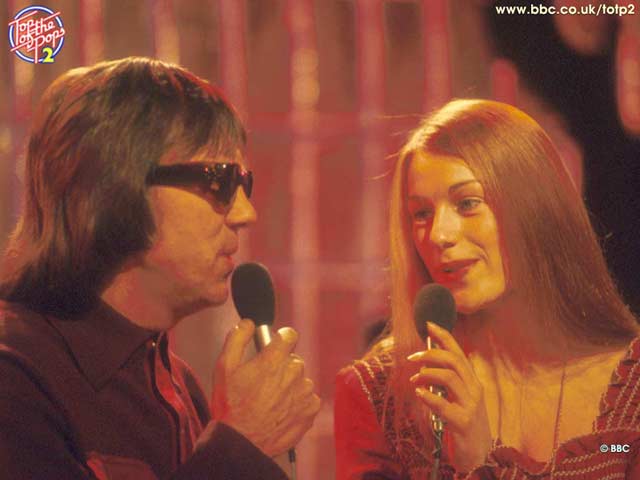 Peters & Lee
, Top Of The Pops, circa 1973 and
2 To Go
, The X Factor, today.
·
link
23.10.04
Pop Bollox (1)
The first in an occasional new series where Chig exposes the rubbish, lies and stupid mistakes in the pop media. (It'll mainly be quotes from the script of cd:uk, to be honest, judging from their recent levels of accuracy.)
First up, it's been on the
Launch
website for five days now and they still haven't corrected it, so it's time to expose the Pop Bollox in
this week's chart commentary
. It says there, bold as you like, talking about last Sunday's surprise return to the UK's number one spot;
"Eric Prydz's 'Call On Me' [...] has reversed its decline and once again ascends to the top of the charts. It is the first record to do so since Daniel Bedingfield's 'Gotta Get Thru This' sneaked back to Number One in early 2002 having been deposed from the top of the charts a full three weeks earlier. No other singles have managed this since the heady days of 1996-8."
No other singles
have climbed back to number one since 1998, huh? Utter rubbish. As any self-respecting Sclubber knows, 'Don't Stop Movin'' also had
two spells at number one in May 2001
. It was one week each time, with two weeks off in the middle to give Geri Halliwell a go. In my calendar, May 2001 is "since 1998", so the first Pop Bollox award goes to James Masterton and Yahoo! Launch. Congratulations to them. And remember, pop kids,
don't believe what you read
.
·
link
9.10.04
Random chart
Today's featured chart, in the first of an occasional series.
I'm sure, like me, you've lost count of the number of times you have stopped yourself in your tracks in the middle of a boring day, and thought, "I wonder what the people of Zagreb are downloading onto their mobile phones? What's ringing in Rovinj? What's 'ot in Opatija?" Well, one of the joys of the day job is that we get this information on our intrawebnet thing. So now, I can share with you the top three from...(trumpet):
Croatia's Ringtone Chart for September
1 NEW Dragostea Din Tei
2 NEW Wild Dance
3 (6) Lane Moje
I can't be bothered with the rest of the top ten as I don't recognise any of the other titles. But let's just look at the top three from the bottom up and see if we can spot what's been influencing Croatians' choices of ringtones...
Number 3 is the beautiful song which came 2nd in this year's Eurovision for Croatia's neighbours Serbia & Montenegro (narrowly failing to secure Chig a handsome win at the bookies, but we'll gloss over that). I bet it sounds rubbish as a ringtone.
At number 2 is Ruslana's Eurovision winner from Ukraine - a hit all over Europe but just one measly week in the UK chart in the low 40s. Such a big, epic song must sound absolutely shite as a ringtone.
Top of the download pops in Croatia is the biggest European hit of the Summer from O-Zone (and the other version from Haiducii). It probably sounds perfect as a ringtone. At last, I hear you cry, one that has no connection with Eurovision. But hold it right there. If the rumours are correct, one country making their Eurovision debut in Kyiv next year will be Moldova. And where are O-Zone from? That's right, Moldova. Sorted. Get O-Zone in. Get a song that's a bit like 'Dragostea Din Tei'. Winner. You heard it here first.
(And just in case you thought O-Zone were merely novelty one hit wonders, let me point out that their follow-up single, 'Despre Tine' is currently number one in Norway, which is quite a long way from Moldova. Pan-European appeal, you see. Be very scared.)
·
link
3.10.04
On again...off again
Nothing seems to work out the way it's planned for me at the moment, and my broadband experience is proving to be more than a little frustrating. (My new car has been vandalised twice in the last three weeks too, which is going to cost me about two hundred pounds to fix.) Far from being on all the time, my broadband modem keeps dropping the connection and I have to dial up again. This always needs doing twice, as the first attempt only lasts about ten seconds before dropping again. Worse than this though, it's completely hit and miss whether the broadband modem is ready to go on line at all (ie. with two solid green lights on). Some days, it just doesn't respond. I have uninstalled and reinstalled the broadband software about ten times in the last week, as that's the only thing that gets it going again, but it's completely random whether or not it works. (Three attempts tonight, for example.) I spent some time on the phone last week to a very helpful guy at Wanadoo's customer support centre. He's sending me a new modem, just in case the one I have has a loose connection or something. I'm rather more worried that it's something to do with some vile infection that I keep seeing on my PC; a mischievous program that keeps reinstalling itself and producing a pop-up that says 'Please select your country', with a drop-down menu. I have steadfastly refused to click on it, except for the red cross, which does nothing, and fails to delete it. As I write now, there are eleven versions of this at the bottom of the screen, which won't go away until I reboot. They are linked to an .exe file which keeps reinstalling itself in the C:/ drive, with a numerical name. Even though I've deleted it from there AND from the recycle bin, then rebooted, it keeps coming back. I have anti-virus software AND a firewall AND MS Servicepack 2 AND Ad-Aware, which I've been running almost hourly, so how the f*ck is it still infecting my machine, and how do I get rid of it? Any help gratefully accepted...
·
link
A Question of Lust Time Why?
A quick question for music lovers: Why has Depeche Mode's 1990 hit 'Enjoy The Silence' suddenly appeared this week as a new entry at no.17 in the download chart? If it was 'Personal Jesus', I could understand, as Marilyn Manson's cover version is released on CD tomorrow. But why this track? Have I missed something?
·
link

Eurovision 2011
Düsseldorf, Germany
10th, 12th, 14th May



Eurovision 2008

Semi-Final 1 – Tue 20 May

01 Montenegro - Zauvijek volim te – Stefan Filipović
02 Israel – The Fire In Your Eyes (Ke'ilo Kan) – Bo'az Ma'uda
03 Estonia – Leto Svet – Kreisiraadio
04 Moldova – A Century Of Love – Geta Burlacu
05 San Marino - Complice - Miodio
06 Belgium - O Julissi - Ishtar
07 Azerbaijan – Day After Day – Elnur Hüseynov & Samir Javadzadeh
08 Slovenia – Vrag Naj Vzame – Rebeka Dremelj
09 Norway – Hold On, Be Strong – Maria Haukaas Storeng
10 Poland – For Life – Isis Gee
11 Ireland – Irelande, Douze Pointe – Dustin The Turkey
12 Andorra – Casanova – Gisela
13 Bosnia-Herzegovina – Pokušaj – Laka
14 Armenia – Qele Qele – Sirusho
15 Netherlands – Your Heart Belongs To Me – Hind
16 Finland - Missä miehet ratsastaa – Teräsbetoni
17 Romania – Pe-o Margine de Lume – Nico & Vlad Mirita
18 Russia - Dima Bilan - Believe
19 Greece – Secret Combination – Kalomira

Semi-Final 2 – Thu 22 May

01 Iceland – This Is My Life – Eurobandið
02 Sweden - Hero - Charlotte Perrelli
03 Turkey – Deli – Mor ve Ötesi
04 Ukraine – Shady Lady – Ani Lorak
05 Lithuania – Nomads In The Night – Jeronimas Milius
06 Albania – Zemrën e lamë peng – Olta Boka
07 Switzerland – Era Stupendo – Paolo Meneguzzi
08 Czech Republic – Have Some Fun – Tereza Kerndlová
09 Belarus – Hasta La Vista – Ruslan Alekhno
10 Latvia – Wolves Of The Sea – Pirates Of The Sea
11 Croatia – Romanca – Kraljevi Ulice & 75 Cents
12 Bulgaria – DJ, Take Me Away – Deep Zone & Balthazar
13 Denmark – All Night Long – Simon Mathew
14 Georgia – Peace Will Come – Diana Gurtskaya
15 Hungary – Candlelight – Csézy
16 Malta – Vodka - Morena
17 Cyprus – Femme Fatale – Evdokia Kadi
18 FYR Macedonia – Let Me Love You – Tamara, Vrčak & Adrian
19 Portugal - Senhora do Mar (Negras Águas) - Vânia Fernandes

Final – Sat 24 May

02 United Kingdom – Even If – Andy Abraham
04 Germany – Disappear – No Angels
19 France – Divine – Sébastien Tellier
22 Spain - Baila el Chiki Chiki - Rodolfo Chikilicuatre
23 Serbia - Oro - Jelena Tomašević ft. Bora Dugić
Chig's Gigs & stuff 2007-2008

Coming Up:
11/12 Steel City Tour: ABC, Heaven 17, The Human League - Wolves Civic

Gone Down:
21/01 Sing Live! - B'ham Symphony Hall
05/02 Mika - Berkeley Square, London
13/02 Shayne Ward - Nott'm Arena
21/02 X Factor - Nott'm Arena
04/05 Scooch-Nightingale, B'ham
12/05 Hosting Eurovision night @ The Nightingale
17/05 Jason Donovan-Nott'm Royal Concert Hall
25/05 Pet Shop Boys - Wolves Civic
26/05 Liberty X - Nightingale, B'ham
27/05 Scooch & Björn Again - B'ham Pride
16/06 Muse, The Streets, Dirty Pretty Things, Rodrigo y Gabriela & Zane Lowe - Wembley Stadium
28/06 Brotherhood of Man & Buck's Fizz - Nott'm Royal Concert Hall
14/07 Sing Live! - Summer in the '60s & '70s - Royal Leamington Spa Centre
14/09 Rise - Leek Wootton Village Hall
16/09 Erasure & Onetwo - Wolves Civic
17/09 The Twang & The Priory - B'ham Carling Academy 2 (private gig - Janice Long's Radio2 show)
20/09 Turisas & Abgott - B'ham Carling Academy 2
27/09 McFly - Wolves Civic
10/11 Buck's Fizz & Futureproof (The X Factor), Nightingale, B'ham
17/11 Vengaboys & Andy Williams (The X Factor) - Nightingale, B'ham
01/12 The Human League plays Dare! - Hammersmith Apollo
10/03 Gary Numan Replicas Tour & Daggers - Wolves Wulfrun
15/03 David Gray - Symphony Hall, Brum
18/03 Russell Howard, Alexandra, Brum
20+22+24/05 Eurovision Song Contest, Beograd, Srbija
10/06 Eurobeat-Almost Eurovision, B'ham Hippodrome
12/06 Yazoo - Wolves Civic
14/06-16/06 Bingham Cup, DCU, Dublin
24/06 Westlife & Hope - Nottingham Arena
07/07 Duran Duran & The Duke Spirit - NIA, B'ham
01/08 kd lang - Symphony Hall, B'ham
Who is Chig?
Contact me: chig at cmdh dot freeserve dot co dot uk
My Wish List
Front page
Archive
RSS feed
Chig is Nicki French's official stalker...but she doesn't seem to mind.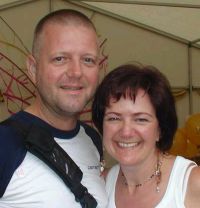 Chig's life can sometimes be a right pain in the balls...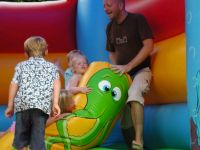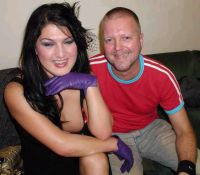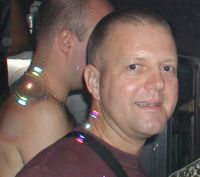 Chig watches...
Dogtown, The Amazing Mrs Pritchard, Robin Hood, The X Factor, Spooks, Extras, Mock The Week, Popworld, Ideal, Deal Or No Deal, Eggheads, Hollyoaks, Never Mind The Full Stops, Doctor Who series 2 repeats on BBC3, The Bill, Match Of The Day, Ant'n'Dec's Saturday Night Takeaway.
Chig has failed at two attempts to watch the whole series of Invasion, so if you have it on DVD...
Chig still fancies Jesse Metcalfe...

...and Brandon Flowers, Roman Sebrle, Jonas Armstrong, Matthew Fox, Stefan Booth, Stuart Manning, Gary Lucy...
49=
49=
48
46=
46=
45
44
43
40=
40=
40=
39
38
37
36
35
33=
33=
31=
31=
30
29
28
27
26
25
24
23
22
21
20
19
18
17
16
15
14
13
12
11
10
9
8
7
6
5
4
3
2
1
Where I live:
Birmingham: It's Not Shit
icBirmingham
BBC Birmingham
The Nightingale
Club DV8
Interests:
Flickr
gaytimes
Popjustice
The Official Charts Co.
Launch (UK charts)
British Hit Singles
Aston Villa FC
GFSN
Eurovision 2006
Eurovision 2005 in Kyiv
Popjustice Eurovision
Friends Reunited
Mr Gay UK
Eurovision 2007:
Official EBU Eurovision
Helsinki 2007 Official
DotEurovision (News)
ESC Today (News)
Eurovision Songs
OGAE Malta
Norway: Melodi Grand Prix
AsianMissionToEurovision(Blog)
Eurovision 2007 acts:
Qualifier:
Albania: Aida & Frederik Ndoci
Andorra: Anonymous
Austria: Eric Papilaya
Belarus: Dima Koldun
Belgium: The KMGs
Bulgaria: Elitsa Todorova
&
Stoyan Yankulov
Croatia: Dragonfly
ft.
Dado Topić
Czech Republic: Kabát
Cyprus: Evridiki
Denmark: DQ
Estonia: Gerli Padar
Georgia: Sopho Khalvashi
Hungary: Magdi Rúzsa
Iceland: Eiríkur Hauksson
Israel: Teapacks
Latvia: bonaparti.lv
FYR Macedonia: Karolina Gočeva
Malta: Olivia Lewis
Moldova: Natalia Barbu
Montenegro: Stevan Faddy
Netherlands: Edsilia Rombley
Norway: Guri Schanke
Poland: The Jet Set
Portugal: Sabrina
Serbia: Marija Šerifović
Slovenia: Alenka Gotar
Switzerland: DJ Bobo
Turkey: Kenan Doğulu
Final:
Armenia: Hayko
Bosnia-Herzegovina: Marija Šestić
Finland: Hanna Pakarinen
France: Les Fatals Picards
Germany: Roger Cicero
Greece: Sarbel
Ireland: Dervish
Lithuania: 4Fun
Romania: Todomondo
Russia: Serebro
Spain: NASH
Sweden: The Ark
Ukraine: Verka Serduchka
UK MYMU entrants
Big Brovaz
Brian Harvey
Cyndi
Hawkins
&
Brown
Liz McClarnon
Scooch
(!)
Artists:
Prata Vetra (Brainstorm)
Marc Almond
Pet Shop Boys
Scissor Sisters
Family history:
Chig is directly descended from the following families. If you have one of these surnames, we're possibly related, so feel free to get in touch: Crowe, Harborne/Harbourne, Higgins, Hutchins, O'Sullivan/Sullivan, Talliss/Tallis.
Above: My Gran with her Gran. Snitterfield, Warwickshire, c.1930.

Shameless exhibitionism:
Chig's January 1999 Gay Times article, behind the scenes filming 'Queer As Folk'
People we know:
After The Boyf
B-Boy Blues
Bitful
Daren & Justin
David Belbin
Glenn Ball
I'm Hip To You
Loobynet
Melodimen
Over Your Head
Poplicious
Quarter Hours
Reluctant Nomad
Schlagerboys
Simon & The City
Thoughts From Fish Island
Troubled Diva
Other people we like:
AceDiscoVery
Come Into My World
Club Contact
Following Adam
Diamond Geezer
My Ace Life
Naked Blog
TheSnowInTheSummerOrSo-So
Welshcake
Zbornak
Archives:
February 2009
January 2009
December 2008
November 2008
October 2008
September 2008
August 2008
July 2008
June 2008
May 2008
April 2008
March 2008
February 2008
January 2008
December 2007
November 2007
October 2007
September 2007
August 2007
July 2007
June 2007
May 2007
April 2007
March 2007
February 2007
January 2007
December 2006
November 2006
October 2006
September 2006
August 2006
July 2006
June 2006
May 2006
April 2006
March 2006
February 2006
January 2006
December 2005
November 2005
October 2005
September 2005
August 2005
July 2005
June 2005
May 2005
April 2005
March 2005
February 2005
January 2005
December 2004
November 2004
October 2004
September 2004
August 2004
July 2004
June 2004
May 2004
April 2004
March 2004
February 2004
December 2003
September 2003
August 2003
July 2003
June 2003
May 2003
April 2003
March 2003
February 2003
January 2003
December 2002
November 2002
October 2002
September 2002
August 2002
July 2002
June 2002
May 2002
April 2002
March 2002
February 2002
January 2002
November 2001