13.7.04
Big Bother
Damn those pesky housemates. Despite Ahmed's best efforts to screw it up, they've gone and passed the test, just to make me look stupid. I thought seriously about deleting yesterday's posting, just to save face, but what the heck! The irony here is that if Ahmed's selfishness and laziness HAD made them fail, as it looked like they were going to, he would now have five people in his debt and thanking him for saving them from eviction. Oh, it's so clever of BB - I love it. That aside though, Ahmed is being a complete and utter arsehole, isn't he? I'm not a violent person, but I really think I would have hit him by now. Him and Nadia are the two most annoying people left in the house (but not as annoying as sealboy Marco, obviously). They just don't LISTEN, and that, more than anything else, would drive me round the bend. I find I am getting far too involved while watching BB this year. I was getting really agitated watching Ahmed and Nadia tonight; they were both riling me enough to shout at the TV. But that's why this BB has been so compelling - the friction between so many opinionated people (plus Stuart, who has no opinions at all, on anything).
The most telling comment from Ahmed in the last two days was surely when he said that he didn't have to do what he was told, because, "This is my house too." No it's not, you idiot - it's Channel 4's house, and they can do what they like with you. He has completely lost sight of the fact that he's taking part in an entertainment/gameshow and now thinks he has a right to be there. Just walk out, you silly man, if you don't like it. Fingers crossed that the public makes that decision for him this week, and God help Davina when she tries to ask him why he is so belligerent. "Do you think, Ahmed, that you may have been more popular if you'd listened to other people's opinions?" "Why you asking me that? It's not fair. You picking on me Davina. I do not have to answer you. I have my own opinions and I not changing my mind. You are only a woman. Shall we have sex now?" Yeuch.
·
link
12.7.04
Bye bye Jason!
Ha, ha, ha! To think, he was thrilled to be picked as one of the sergeants this week, but Michelle's choice of him has sealed his fate. Whatever you think of this year's Big Brother housemates, it's clear they are absolutely useless at working together and following instructions. Michelle and Jason will surely face the public vote due to the ineptitude of the rest of the team - a stroke of genius from Big Brother. And there's not a chance Jason will survive. Michelle's just too popular and he's turned into Mr Moody (after being one of my initial favourite two). Watch his face on Friday when Davina (or, more likely, some loudmouth knob in the crowd) tells him about Nadia. I can't wait.
Date for your diary: Friday 30th July. Chig will be LIVE at the Big Brother house, for the penultimate Friday eviction. In the week before, I'll be after your advice for my banner. I need your creative thoughts, but we'll have to wait and see who's up for eviction that week, so please come back.
Other news: the new PC is ordered, at last! Normal service may resume here sometime soon. Ish.
·
link

Eurovision 2011
Düsseldorf, Germany
10th, 12th, 14th May



Eurovision 2008

Semi-Final 1 – Tue 20 May

01 Montenegro - Zauvijek volim te – Stefan Filipović
02 Israel – The Fire In Your Eyes (Ke'ilo Kan) – Bo'az Ma'uda
03 Estonia – Leto Svet – Kreisiraadio
04 Moldova – A Century Of Love – Geta Burlacu
05 San Marino - Complice - Miodio
06 Belgium - O Julissi - Ishtar
07 Azerbaijan – Day After Day – Elnur Hüseynov & Samir Javadzadeh
08 Slovenia – Vrag Naj Vzame – Rebeka Dremelj
09 Norway – Hold On, Be Strong – Maria Haukaas Storeng
10 Poland – For Life – Isis Gee
11 Ireland – Irelande, Douze Pointe – Dustin The Turkey
12 Andorra – Casanova – Gisela
13 Bosnia-Herzegovina – Pokušaj – Laka
14 Armenia – Qele Qele – Sirusho
15 Netherlands – Your Heart Belongs To Me – Hind
16 Finland - Missä miehet ratsastaa – Teräsbetoni
17 Romania – Pe-o Margine de Lume – Nico & Vlad Mirita
18 Russia - Dima Bilan - Believe
19 Greece – Secret Combination – Kalomira

Semi-Final 2 – Thu 22 May

01 Iceland – This Is My Life – Eurobandið
02 Sweden - Hero - Charlotte Perrelli
03 Turkey – Deli – Mor ve Ötesi
04 Ukraine – Shady Lady – Ani Lorak
05 Lithuania – Nomads In The Night – Jeronimas Milius
06 Albania – Zemrën e lamë peng – Olta Boka
07 Switzerland – Era Stupendo – Paolo Meneguzzi
08 Czech Republic – Have Some Fun – Tereza Kerndlová
09 Belarus – Hasta La Vista – Ruslan Alekhno
10 Latvia – Wolves Of The Sea – Pirates Of The Sea
11 Croatia – Romanca – Kraljevi Ulice & 75 Cents
12 Bulgaria – DJ, Take Me Away – Deep Zone & Balthazar
13 Denmark – All Night Long – Simon Mathew
14 Georgia – Peace Will Come – Diana Gurtskaya
15 Hungary – Candlelight – Csézy
16 Malta – Vodka - Morena
17 Cyprus – Femme Fatale – Evdokia Kadi
18 FYR Macedonia – Let Me Love You – Tamara, Vrčak & Adrian
19 Portugal - Senhora do Mar (Negras Águas) - Vânia Fernandes

Final – Sat 24 May

02 United Kingdom – Even If – Andy Abraham
04 Germany – Disappear – No Angels
19 France – Divine – Sébastien Tellier
22 Spain - Baila el Chiki Chiki - Rodolfo Chikilicuatre
23 Serbia - Oro - Jelena Tomašević ft. Bora Dugić
Chig's Gigs & stuff 2007-2008

Coming Up:
11/12 Steel City Tour: ABC, Heaven 17, The Human League - Wolves Civic

Gone Down:
21/01 Sing Live! - B'ham Symphony Hall
05/02 Mika - Berkeley Square, London
13/02 Shayne Ward - Nott'm Arena
21/02 X Factor - Nott'm Arena
04/05 Scooch-Nightingale, B'ham
12/05 Hosting Eurovision night @ The Nightingale
17/05 Jason Donovan-Nott'm Royal Concert Hall
25/05 Pet Shop Boys - Wolves Civic
26/05 Liberty X - Nightingale, B'ham
27/05 Scooch & Björn Again - B'ham Pride
16/06 Muse, The Streets, Dirty Pretty Things, Rodrigo y Gabriela & Zane Lowe - Wembley Stadium
28/06 Brotherhood of Man & Buck's Fizz - Nott'm Royal Concert Hall
14/07 Sing Live! - Summer in the '60s & '70s - Royal Leamington Spa Centre
14/09 Rise - Leek Wootton Village Hall
16/09 Erasure & Onetwo - Wolves Civic
17/09 The Twang & The Priory - B'ham Carling Academy 2 (private gig - Janice Long's Radio2 show)
20/09 Turisas & Abgott - B'ham Carling Academy 2
27/09 McFly - Wolves Civic
10/11 Buck's Fizz & Futureproof (The X Factor), Nightingale, B'ham
17/11 Vengaboys & Andy Williams (The X Factor) - Nightingale, B'ham
01/12 The Human League plays Dare! - Hammersmith Apollo
10/03 Gary Numan Replicas Tour & Daggers - Wolves Wulfrun
15/03 David Gray - Symphony Hall, Brum
18/03 Russell Howard, Alexandra, Brum
20+22+24/05 Eurovision Song Contest, Beograd, Srbija
10/06 Eurobeat-Almost Eurovision, B'ham Hippodrome
12/06 Yazoo - Wolves Civic
14/06-16/06 Bingham Cup, DCU, Dublin
24/06 Westlife & Hope - Nottingham Arena
07/07 Duran Duran & The Duke Spirit - NIA, B'ham
01/08 kd lang - Symphony Hall, B'ham
Who is Chig?
Contact me: chig at cmdh dot freeserve dot co dot uk
My Wish List
Front page
Archive
RSS feed
Chig is Nicki French's official stalker...but she doesn't seem to mind.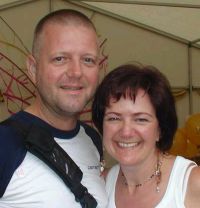 Chig's life can sometimes be a right pain in the balls...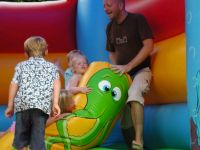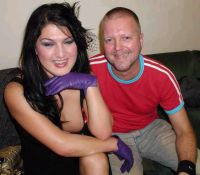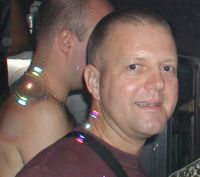 Chig watches...
Dogtown, The Amazing Mrs Pritchard, Robin Hood, The X Factor, Spooks, Extras, Mock The Week, Popworld, Ideal, Deal Or No Deal, Eggheads, Hollyoaks, Never Mind The Full Stops, Doctor Who series 2 repeats on BBC3, The Bill, Match Of The Day, Ant'n'Dec's Saturday Night Takeaway.
Chig has failed at two attempts to watch the whole series of Invasion, so if you have it on DVD...
Chig still fancies Jesse Metcalfe...

...and Brandon Flowers, Roman Sebrle, Jonas Armstrong, Matthew Fox, Stefan Booth, Stuart Manning, Gary Lucy...
49=
49=
48
46=
46=
45
44
43
40=
40=
40=
39
38
37
36
35
33=
33=
31=
31=
30
29
28
27
26
25
24
23
22
21
20
19
18
17
16
15
14
13
12
11
10
9
8
7
6
5
4
3
2
1
Where I live:
Birmingham: It's Not Shit
icBirmingham
BBC Birmingham
The Nightingale
Club DV8
Interests:
Flickr
gaytimes
Popjustice
The Official Charts Co.
Launch (UK charts)
British Hit Singles
Aston Villa FC
GFSN
Eurovision 2006
Eurovision 2005 in Kyiv
Popjustice Eurovision
Friends Reunited
Mr Gay UK
Eurovision 2007:
Official EBU Eurovision
Helsinki 2007 Official
DotEurovision (News)
ESC Today (News)
Eurovision Songs
OGAE Malta
Norway: Melodi Grand Prix
AsianMissionToEurovision(Blog)
Eurovision 2007 acts:
Qualifier:
Albania: Aida & Frederik Ndoci
Andorra: Anonymous
Austria: Eric Papilaya
Belarus: Dima Koldun
Belgium: The KMGs
Bulgaria: Elitsa Todorova
&
Stoyan Yankulov
Croatia: Dragonfly
ft.
Dado Topić
Czech Republic: Kabát
Cyprus: Evridiki
Denmark: DQ
Estonia: Gerli Padar
Georgia: Sopho Khalvashi
Hungary: Magdi Rúzsa
Iceland: Eiríkur Hauksson
Israel: Teapacks
Latvia: bonaparti.lv
FYR Macedonia: Karolina Gočeva
Malta: Olivia Lewis
Moldova: Natalia Barbu
Montenegro: Stevan Faddy
Netherlands: Edsilia Rombley
Norway: Guri Schanke
Poland: The Jet Set
Portugal: Sabrina
Serbia: Marija Šerifović
Slovenia: Alenka Gotar
Switzerland: DJ Bobo
Turkey: Kenan Doğulu
Final:
Armenia: Hayko
Bosnia-Herzegovina: Marija Šestić
Finland: Hanna Pakarinen
France: Les Fatals Picards
Germany: Roger Cicero
Greece: Sarbel
Ireland: Dervish
Lithuania: 4Fun
Romania: Todomondo
Russia: Serebro
Spain: NASH
Sweden: The Ark
Ukraine: Verka Serduchka
UK MYMU entrants
Big Brovaz
Brian Harvey
Cyndi
Hawkins
&
Brown
Liz McClarnon
Scooch
(!)
Artists:
Prata Vetra (Brainstorm)
Marc Almond
Pet Shop Boys
Scissor Sisters
Family history:
Chig is directly descended from the following families. If you have one of these surnames, we're possibly related, so feel free to get in touch: Crowe, Harborne/Harbourne, Higgins, Hutchins, O'Sullivan/Sullivan, Talliss/Tallis.
Above: My Gran with her Gran. Snitterfield, Warwickshire, c.1930.

Shameless exhibitionism:
Chig's January 1999 Gay Times article, behind the scenes filming 'Queer As Folk'
People we know:
After The Boyf
B-Boy Blues
Bitful
Daren & Justin
David Belbin
Glenn Ball
I'm Hip To You
Loobynet
Melodimen
Over Your Head
Poplicious
Quarter Hours
Reluctant Nomad
Schlagerboys
Simon & The City
Thoughts From Fish Island
Troubled Diva
Other people we like:
AceDiscoVery
Come Into My World
Club Contact
Following Adam
Diamond Geezer
My Ace Life
Naked Blog
TheSnowInTheSummerOrSo-So
Welshcake
Zbornak
Archives:
February 2009
January 2009
December 2008
November 2008
October 2008
September 2008
August 2008
July 2008
June 2008
May 2008
April 2008
March 2008
February 2008
January 2008
December 2007
November 2007
October 2007
September 2007
August 2007
July 2007
June 2007
May 2007
April 2007
March 2007
February 2007
January 2007
December 2006
November 2006
October 2006
September 2006
August 2006
July 2006
June 2006
May 2006
April 2006
March 2006
February 2006
January 2006
December 2005
November 2005
October 2005
September 2005
August 2005
July 2005
June 2005
May 2005
April 2005
March 2005
February 2005
January 2005
December 2004
November 2004
October 2004
September 2004
August 2004
July 2004
June 2004
May 2004
April 2004
March 2004
February 2004
December 2003
September 2003
August 2003
July 2003
June 2003
May 2003
April 2003
March 2003
February 2003
January 2003
December 2002
November 2002
October 2002
September 2002
August 2002
July 2002
June 2002
May 2002
April 2002
March 2002
February 2002
January 2002
November 2001